18 September 2023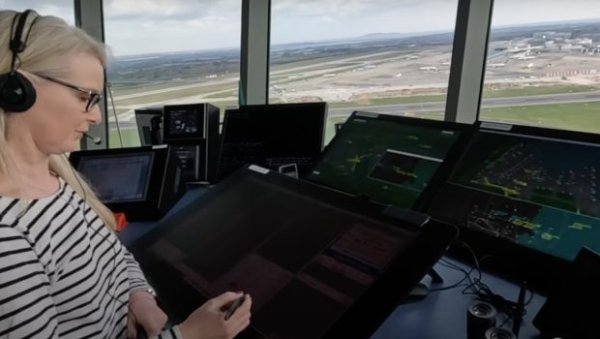 The ground controllers at Air Traffic Control (ATC) in Dublin Airport, play a crucial role in ensuring the safety and efficiency of aircraft operations on the ground. Their work involves coordinating the movement of aircraft on the runways and taxiways, as well as the movement of airport vehicles.
A typical day for a ground controller begins with a briefing on the day's operations, weather conditions, and any other pertinent information. They then take their position in the control tower and begin monitoring the radar screens and radio frequencies. The ground controllers are responsible for directing aircraft to and from their gates, coordinating pushback from gates, managing the flow of traffic on the taxiways, and ensuring that aircraft are safely positioned for takeoff and landing.
Ground controllers must constantly communicate with pilots, other controllers, and airport personnel to manage the flow of traffic and prevent collisions. They must also coordinate with other ATC units, such as approach and departure controllers, to manage traffic in the airspace around the airport.
Attention to detail and the ability to multitask are essential skills for ground controllers. They must monitor multiple radar screens and radio frequencies simultaneously and quickly make decisions to manage traffic safely and efficiently. Stress management is also crucial, as the work can be highly demanding, particularly during peak travel times.
Safety is the top priority for ground controllers, and they must adhere to strict regulations and procedures to ensure the safety of all airport operations. Training for ground controllers is rigorous and includes both classroom instruction and on-the-job training. Controllers must also pass regular proficiency tests to maintain their certification.
Overall, the work of ground controllers at Dublin Airport is essential for ensuring the safe and efficient operation of one of the busiest airports in Europe. Their work helps to keep travellers safe and contributes to the smooth operation of the global air traffic network.